It's so nice outside in late February it feels like Spring!  Tasting Room is open Friday and Saturday from 1 to 4 pm.  Take a walk outside, and stop by!
NEW LAW IN GEORGIA!
We are now permitted to sell 6 bottles (a case) per person, per day.  Thanks to our Georgia Distillers Association for getting this change passed.
distilled spirits made from all natural agricultural products.
OUR HOME TOWN,
LILBURN, GEORGIA
Hope Springs Distillery is located in the Old Town area of Lilburn, Georgia, located just east of Atlanta.  The City is named for a gentleman named Lilburn Trigg Meyers, who was the General Superintendent of the railroad when it was built through Georgia in the 1890's.
Top Hat Vodka
Made from 100% wheat
Triple distilled
Made by hand in small batches
Clean, smooth taste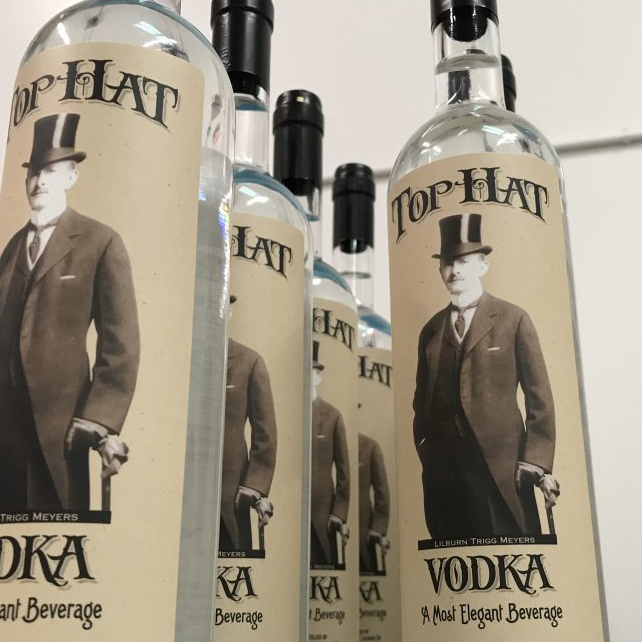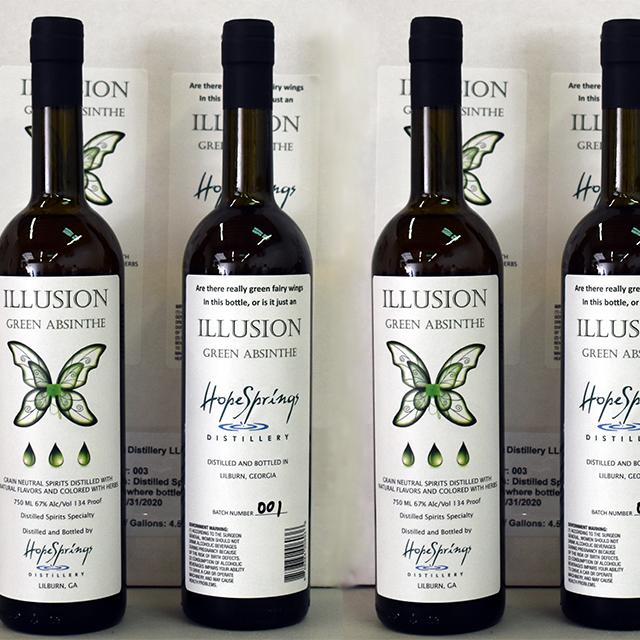 Illusion Absinthe
Georgia's First and Only Absinthe
Illusion Absinthe
The only absinthe produced in Georgia
Distilled with 8 herbs including wormwood
All natural and never chill filtered
Garner Creek Gin
American Dry Gin
Juniper Forward
Floral and Citrus Notes to finish
Clean, smooth taste