Looking for Spirits?
We will be open Friday and Saturday afternoon, from 1 PM to 4 PM, for tastings and bottle sales.  We also have a small quantity of hand sanitizer left.   Come and see us!  Open at the front roll up door, so you can come in or stand outside, whatever makes you comfortable.  We can also be open by appointment -- give us a call or email us.  Hope to see you soon!
Also happy to announce that we are going to have the Lil' Crawl on April 24 from 5:30 to 7:30, followed by a concert at Music on Main Street!  Here's the link to the Event Brite page to register:  https://www.eventbrite.com/e/old-town-lilburn-lil-crawl-tickets-146779366035?fbclid=IwAR3EbOqz4OZjGougbJZ68HhvWFsVuyu-QKG-gOxQCQYrjm4b2-AM5azES4Y.  You must register, but registration is free.  This will be an outdoor event so we can all stay safe and have some fun!
distilled spirits made from all natural agricultural products.
OUR HOME TOWN,
LILBURN, GEORGIA
Hope Springs Distillery is located in the Old Town area of Lilburn, Georgia, located just east of Atlanta.  The City is named for a gentleman named Lilburn Trigg Meyers, who was the General Superintendent of the railroad when it was built through Georgia in the 1890's.
Top Hat Vodka
Made from 100% wheat
Triple distilled
Made by hand in small batches
Clean, smooth taste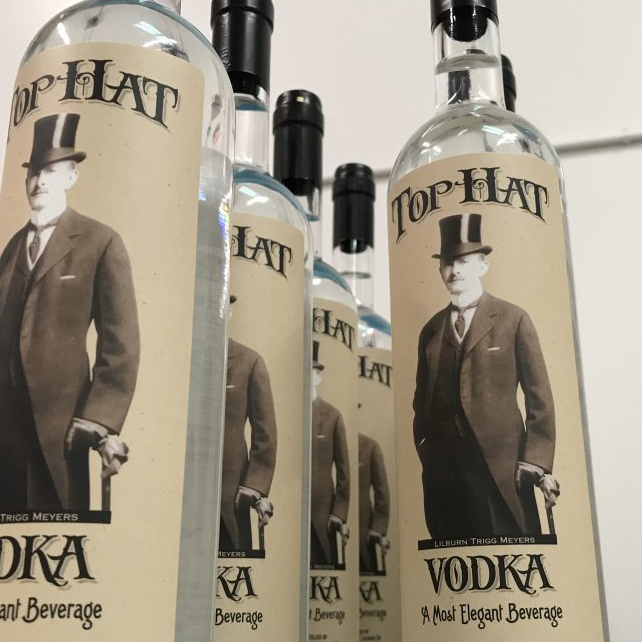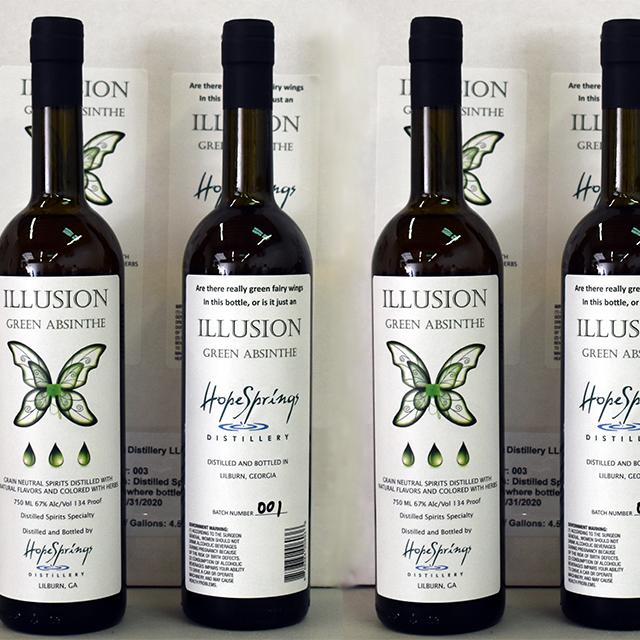 Illusion Absinthe
Georgia's First and Only Absinthe
Illusion Absinthe
The only absinthe produced in Georgia
Distilled with 8 herbs including wormwood
All natural and never chill filtered
Garner Creek Gin
American Dry Gin
Juniper Forward
Floral and Citrus Notes to finish
Clean, smooth taste